Current Topic
49th Annual North Central Extension - Industry Soil Fertility Conference
John Sawyer, Professor, Department of Agronomy, Iowa State University
September 25, 2019
If you would like to learn more about current soil fertility issues and research being conducted at universities across the North Central region, then consider attending the 49th Annual North Central Extension-Industry Soil Fertility Conference to be held November 5-6, 2019, from 1:00 p.m. to noon, at the Holiday Inn Airport in Des Moines, Iowa.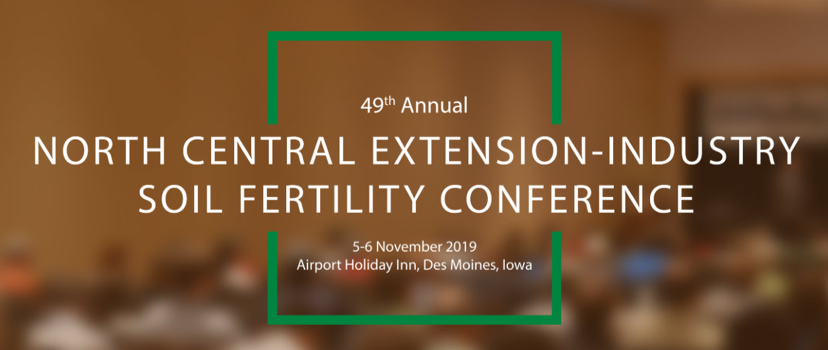 How to use this site
Welcome to the Iowa State University Agronomy Extension Soil Fertility Home Page. Nutrient topics are listed in the drop down menu. Simply click on a topic of interest and you can find information about that topic, including Extension publications, newsletter articles, conference proceedings and reports, presentations, and links to other related sites. Links also provide access to soil fertility decision aid tools, and a photo gallery.